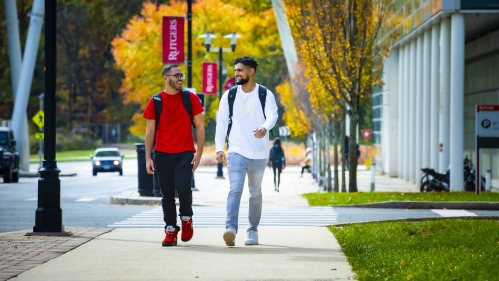 Accelerated BA/BS – MPH Degree
Application Requirements
The Accelerated BA/BS – MPH degree is an excellent opportunity for students currently in a Rutgers or New Jersey Institute of Technology undergraduate program seeking to get a head start on graduate-level courses. 
To apply, you must have completed at least 60 credits of your undergraduate degree and have the approval of your school contact person. Up to 18 credits of the MPH program can be completed during your undergraduate academic career. 
An applicant's qualifications are substantiated by academic transcripts, resume, and letters of recommendation. As part of the application, a personal statement also is required. An application is considered complete and will be reviewed when all admission information is received by specific deadlines. 
UNDERGRADUATE TRANSCRIPTS
(all transcripts must be official sent directly from accredited institution)

Official transcripts from all post-secondary institutions attended. Required from an accredited school in the US or Canada; International applicants see footnote below

ESSAY ON STATEMENT OF GOALS

Required

LETTERS OF RECOMMENDATION

Two letters are required for Master's degree applicants. At least one of these letters should be from a university/college faculty member

PREREQUISITE COURSES

Varies Department of Specialization

RESUME

Optional
NOTES
1For students who obtained an undergraduate degree in a country other than the U.S. or Canada, a course-by-course evaluation of their transcripts is required unless an advanced degree has been earned in the U.S. SOPHAS only accepts transcript evaluations by the World Education Services Inc. (WES). It is the responsibility of the student to obtain this evaluation.

2If coming directly from an academic setting, a letter from a faculty member is preferred.
Learn more about our Accelerated Bachelors/MPH Degrees