Campus Transportation and Parking
Campus Bus Services
The Rutgers University Campus Bus systems offer students multiple routes to travel the campus community safely. Even with the system's convenience, please allow as much travel time as possible.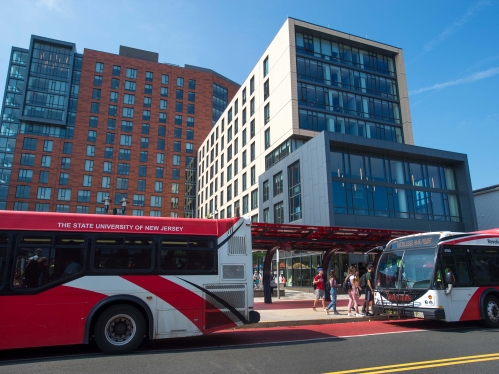 Bus Route Descriptions and Schedules
For more information on navigating Rutgers bus routes and operating hours, select your campus below.
Parking on Campus
Students must obtain a parking permit to park on campus. A parking permit is required 24 hours a day and the type of parking permit you hold will determine the parking areas that you may park in at designated times. 
The Department of Transportation Services encourages all students to purchase their parking permits online. Permits purchased online are automatically linked to your vehicle's license plate allowing for immediate access to park at Rutgers.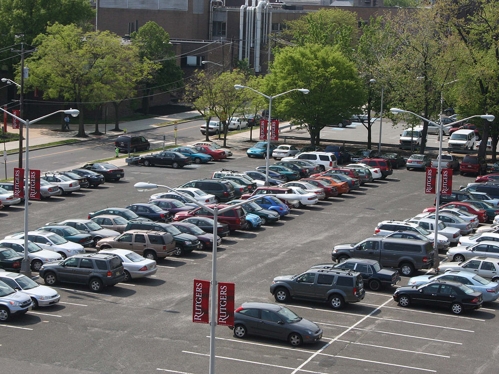 Where Can I Park?
All Rutgers School of Public Health students are eligible for the Zone H Commuter (RBHS Student) parking permit, unless provided additional provisions as a faculty, staff, or on-campus resident. With this permit, the two most convenient parking lots for our two locations are as follows:
Piscataway: Lots A & C (within walking distance to the Rutgers School of Public Health building)
Newark: Lot 1 at Medical Science Building (take Rutgers shuttle to Penn Station across the street from One Riverfront Plaza)