Resources and Services
Rutgers Global—a university-wide campus partner, the university's liaison to the Departments of State and Homeland Security, and the designee in ensuring institutional compliance with all U.S. immigration regulations and procedures—attends to the specialized needs of Rutgers international students and scholars and their dependents, such as communicating relevant information and services to both students and staff, and advising in all appropriate areas of international education, immigration sponsorship and visa status.  
While Rutgers Global supports all Rutgers international students, Rutgers School of Public Health students should adhere to and follow information directed specifically for Rutgers Biomedical and Health Sciences (RBHS) students. Visa procedures, resources, and services may differ from those available to students from the other three Rutgers campus. For specific questions regarding RBHS international student needs, please contact the RBHS International Student & Scholar Services Office.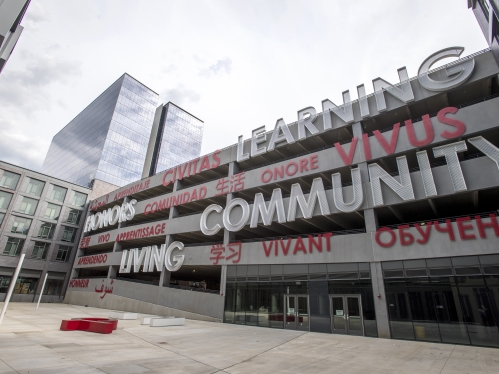 International Student Applications
The Rutgers School of Public Health welcomes international students.  If you have questions about application requirements or admission to the school, please contact the Office for Admissions.