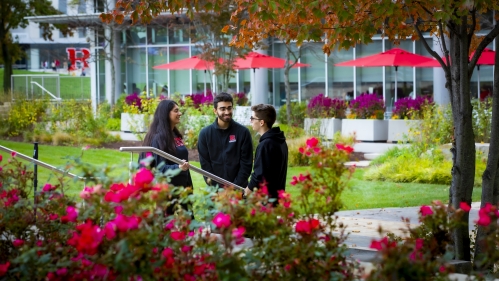 Academics
Achieving your goal for a graduate public health education, whether you are ready to commit to a full-time program or are a working professional, is possible at the Rutgers School of Public Health.
Explore our Academic Offerings
The Rutgers School of Public Health offers Master of Public Health (MPH), Master of Science (MS), Doctor of Philosophy (PhD), and Doctor of Public Health (DrPH) degrees, as well as many dual degrees and post-baccalaureate certificate programs. Through our two locations – New Brunswick and Newark – four departments, and numerous dual-degree and post-baccalaureate certificate options, your education opportunities are extensive.
What our Associate Dean for Academic Affairs Says...
"We offer the traditional core public health concentrations as well as specialized concentrations to help you explore diverse academic interests and discover your purpose in life. Our variety of educational degree and certificate programs, along with public health practice experiences, student support services, student clubs and career support services, provides a combination of rigorous learning and extracurricular activities, leading to a rich academic life and preparing you to excel and achieve your career goals."
Laura Liang, Associate Dean for Academic Affairs and Associate Professor