Doctor of Public Health (DrPH)
About DrPH 
The DrPH in Leadership, Practice, and Research prepares mid- to senior-career public health professionals to gain knowledge and skills in leadership, practice, and research that will assist them in assuming positions of greater responsibility and helping to achieve public health impact at local, state, national and international levels. The degree is online (synchronous and asynchronous) and in-person hybrid at the Rutgers School of Public Health in Newark and Piscataway, New Jersey.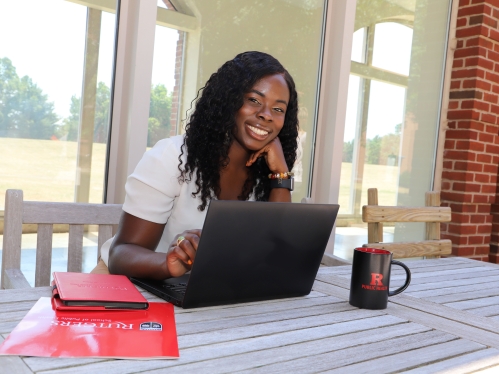 DrPH Format
The DrPH in Leadership, Practice, and Research degree is a part-time hybrid program. Most courses are completed remotely online and are supplemented with executive format face-to-face meetings on campus in New Jersey. Students are required to attend executive sessions a maximum of five times during their first two years of study.
Coursework is completed as a cohort. Students enroll in a minimum of six credits (two courses) each semester: fall; spring; and summer for the first year and a half.
During the spring and summer semesters of their second year, students are required to complete an additional one to two credits to fulfill an applied practice experience.
Students will also complete a comprehensive qualifying exam (written and oral), as well as a dissertation.
Full-time study is not permitted.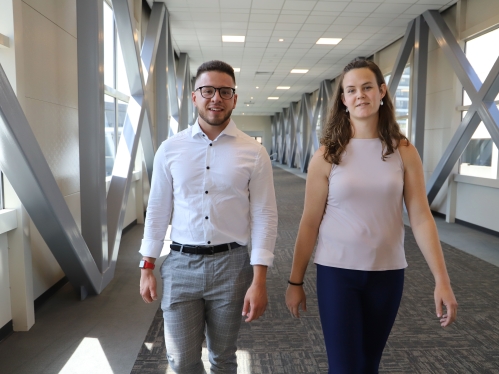 Applicants for admission must have completed a master's degree program accredited in the United States or its equivalent and must have demonstrated academic achievement in an appropriate discipline. In addition, applicants must have a minimum of five years professional experience within a public health or health-related setting. Students who have graduated from an institution outside of the United States must have an official course by course evaluation of foreign transcripts through the World Education Services (WES) and show a Test of English as a Foreign Language (TOEFL).

Applicants are expected to have academic credentials equivalent to those required for admissions to PhD programs. For more detailed information, consult the Rutgers School of Public Health catalog.

The following must be submitted:

Official transcripts of all prior academic work;
Letter of Intent, which addresses why the DrPH is of interest at this stage of their career, key knowledge and skills they hope to gain from the program, and how the degree will help to advance their leadership in the field of public health; and
Three letters of recommendation.
(OPTIONAL) Scores from the Graduate Record Examination (GRE) or its equivalent (e.g. MCAT, GMAT). Applicants may choose to submit GRE or equivalent scores if they feel it will strengthen their application. However, not submitting GRE scores will not negatively impact a student's application.

Application for this degree program is available through SOPHAS at www.sophas.org

The DrPH in Leadership, Practice, and Research degree program is a hybrid program. Courses are completed online (synchronous and asynchronous formats), and supplemented with executive format face-to-face meetings. Students are required to come to campus a maximum of 7-8 times during the first two years of study (each visit is 2-3 days). Students will complete coursework as a cohort, taking six (6) credits (two courses) each semester (Fall, Spring and Summer) of designated coursework. Following the completion of the course requirements, students will complete a comprehensive qualifying exam based on the course content, as well as an applied practice experience and a dissertation (integrative learning experience). Full-time study is not permitted.

Upon graduation, a student completing the DrPH in Leadership, Practice, and Research will be able to:

Data and Analysis

Explain qualitative, quantitative, mixed methods, and policy analysis research and evaluation methods to address health issues at multiple (individual, group, organization, community, and population) levels
Design a qualitative, quantitative, mixed methods, policy analysis, or evaluation project to address a public health issue
Explain the use and limitations of surveillance systems and national surveys in assessing, monitoring, and evaluating policies and programs and to address a population's health

Leadership, Management and Governance

Propose strategies for health improvement and elimination of health inequities by organizing stakeholders, including researchers, practitioners, community leaders, and other partners
Communicate public health science to diverse stakeholders, including individuals at all levels of health literacy, for purposes of influencing behavior and policies
Integrate knowledge, approaches, methods, values, and potential contributions from multiple professions, sectors, and systems in addressing public health problems
Create a strategic plan
Facilitate shared decision making through negotiation and consensus-building methods
Create organizational change strategies
Propose strategies to promote inclusion and equity within public health programs, policies, and systems
Assess one's own strengths and weaknesses in leadership capacities, including cultural proficiency
Propose human, fiscal, and other resources to achieve a strategic goal
Cultivate new resources and revenue streams to achieve a strategic goal

Policy and Programs

Design a system-level intervention to address a public health issue
Integrate knowledge of cultural values and practices in the design of public health policies and programs
Integrate scientific information, legal and regulatory approaches, ethical frameworks, and varied stakeholder interests in policy development and analysis
Propose interprofessional and/or intersectoral team approaches to improving public health

Education and Workforce Development

Assess an audience's knowledge and learning needs
Deliver training or educational experiences that promote learning in academic, organizational, or community settings
Use best practice modalities in pedagogical practices

Leadership, Research and Practice Concentration

Analyze principles for effective communication in traditional and social media and develop skills for effectively representing organizations in the media
Use statistical computing packages to organize, analyze, and report data
Generate appropriate methods of formative and summative evaluation in training or educational experiences
Design reliable and valid measurement instruments
Create a measurable, equitable, community centered advocacy campaign plan to advance a public health issue

Students seeking the DrPH in Leadership, Practice and Research degree must complete a minimum of 48 credits of academic work with a minimum GPA of least 3.2 overall; earn no more than nine (9) credits bearing grades less than B; and complete the degree requirements within seven years. Courses are three credit hours unless otherwise noted.

REQUIRED LEADERSHIP COURSES (9 credits)
UGPH 0711 - Leadership and Management I: Organizations Contributing to Public Health
UGPH 0715 - Leadership and Management II: Organizations Contributing to Public Health
UGPH 0723 - Leadership and Management III: Organizations Contributing to Public Health

REQUIRED QUANTITATIVE/QUALITATIVE METHODS COURSES (15 credits)
BIST 0714 - Intermediate Biostatistics
EPID 0721 - Using Public Health Surveillance to Assess Public Health Needs
HBSP 0722 - Mixed Methods Research for Public Health
UGPH 0716 - Evaluation and Evidence for Public Health
HBSP 0726 - Intermediate Survey Research Methods

REQUIRED POLICY AND PRACTICE COURSES (12 credits)
HBSP 0713 - Public Health Ethics and Law
HBSP 0725 - Effectively Teaching and Training Adults
UGPH 0712 - Creating Interventions for Impact
UGPH 0724 - Policy, Power and Advancing Public Health

QUALIFYING EXAM (0 credits) – written and oral

PRAC 0730 – DrPH APPLIED PRACTICE EXPERIENCE (3 credits)

PRAC 0740 – DrPH DOCTORAL RESEARCH PROJECT [Integrative Learning Experience] (9 credits)

Total: 48 credits*

*A student who does not have a Master of Public Health degree from a Council on Education for Public Health-accredited school or program of public health, will be required to complete the Post-Baccalaureate Certificate in Population Health coursework. The 15 credit Post-Baccalaureate Certificate in Population Health must be taken before starting the DrPH coursework. Transfer credits are not permitted.

Regardless of the amount or level of prior experience, all DrPH students will engage in a 3-credit Applied Practice Experience (APE), in which students will be responsible for the completion of at least one project that is meaningful for an organization and advances public health practice. The work product may be a single project or a set of related projects that demonstrate a depth of skills and expertise. The APE must also contain a reflective component that includes the student's expression of personal and/or professional reactions to the experience. This may be undertaken at the student's current workplace as long as the project is not part of their regular job responsibilities and approved by their academic advisor.

The purpose of the Qualifying Exam is to establish that the student has acquired sufficient proficiency and competency in public health leadership, practice, and research for admission to Candidacy for the DrPH Degree. The qualifying exam is usually taken at the beginning of the third year of studies. The faculty advisor, together with DrPH Program Director, is responsible for proposing a qualifying examination committee and providing guidance for the student's preparation for the exam. The Office of Student Affairs will schedule the qualifying examination. As a student nears completion of the DrPH coursework, the advisor shall propose to the DrPH Program Director a committee to administer the qualifying examination to the student. This committee shall consist of at least four members of the Rutgers School of Public Health faculty and will include, at a minimum: the faculty advisor, a faculty member responsible for questions on general public health; and the DrPH Program Director or his/her designee. Each of the parts of the exam will be graded on a pass/fail basis and may be passed with up to one dissenting vote.

After the granting of the doctorate, the Rutgers School of Public Health will have their dissertation archived. The dissertation must, therefore, be prepared with the same care as if it were to appear in printed form. The abstract that must accompany the dissertation will be published in dissertation abstracts and, therefore, must be ready for publication when it is submitted to the Dean. Rutgers University Libraries and ProQuest LLC, of Ann Arbor, Michigan, will archive the dissertation and publish the abstract. Information concerning the preparation of the dissertation and abstract and the online publishing agreement details that the doctoral candidate must provide to ProQuest are available in the Office of Student Affairs, Rutgers School of Public Health.

To complete the DrPH, the candidate must pursue appropriate dissertation research (PRAC 0740) and present the results in a dissertation. The DrPH dissertation is completed under the direction of a thesis advisor, and must be approved by a Dissertation Committee of (at least) four faculty members, one of which is an ''outside member." The candidate must submit a written dissertation proposal that presents the projected content of the dissertation within one year of passing the Qualifying Examination.