Master of Science (MS) in Health Outcomes, Policy, and Economics (HOPE)
About the MS in HOPE
The Rutgers School of Public Health and Ernest Mario School of Pharmacy's MS-HOPE in degree is designed to support health care and health regulatory professionals seeking a multidisciplinary graduate program that will prepare them to make efficient and effective data driven decisions impacting health economics, patient outcomes, cost effectiveness, and health policy.
The interdisciplinary MS-HOPE degree educates students in economics, data analysis, biostatistics, health policy, and clinical research while emphasizing the role of pharmaceuticals in the provision of health care. Graduates will have an integrated and comprehensive grounding in health outcomes research, epidemiology, health policy, and practice in health care.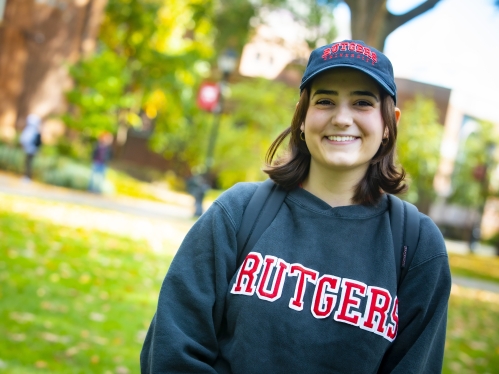 Each concentration identifies competencies for each degree offered. These competencies reflect the full range of knowledge, skills, and other attributes that a student will acquire as a result of completing the requirements for a particular degree.

 

Design, evaluate, interpret, and communicate the results of non-randomized, observational research for applications in health outcomes, health economics, and health policy research
Evaluate the reliability, validity, and generalizability of individual biomedical research studies
Synthesize evidence for health policy decision makers to facilitate translation of interventions, applications, or programs
Use statistical and business software to analyze health outcomes, health care costs, health policy, and health economics
Work independently and as part of a team to conduct health outcomes and economics research (HEOR) projects

For more information, visit the MS-HOPE website at hope.rutgers.edu.

Students seeking the MS-HOPE degree must complete 40 credits of academic work with a minimum GPA of least 3.0; earn no more than six (6) credits bearing grades less than "B," and complete the degree requirements within five years. Courses are three credit hours unless otherwise noted and semester when each course is typically offered is noted parentheses. Students should review the Forward Schedule for long-term course planning and the Course Schedule for each semester to determine when, where, and how a course is offered.

To view the curriculum, visit the MS-HOPE website at hope.rutgers.edu.