Teri Lassiter, PhD, MPH (she/her/hers)
Assistant Dean for Justice, Equity, Diversity, & Inclusion for Education; Assistant Professor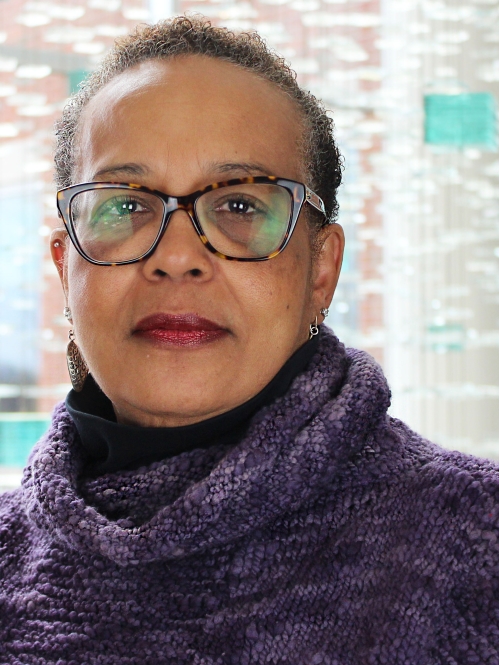 Biography
Teri E. Lassiter, Ph.D., M.P.H., is an assistant professor in the Department of Urban-Global Public Health at the Rutgers School of Public Health. She is also the assistant dean for Diversity, Equity, & Inclusion.
As the Assistant Dean for Diversity, Equity, & Inclusion, Dr. Lassiter works with members of the Rutgers Biomedical and Health Sciences (RBHS) community to develop the RBHS Strategic Plan and the University wide Diversity Strategic Plan. She completed the American Association of Medical Colleges' Healthcare Executive Diversity and Inclusion Certificate (HEDIC) Program in 2020 and the Higher Education Resource Services (HERS) Leadership Institute in 2018, both programs provided the opportunity to gain a deeper understanding of the importance of diversity, equity, and inclusion work and a commitment to reducing racial injustices in the academy and the communities that she serves.
Research Interests
Dr. Lassiter's research includes Region II Health Equity Council Prevention of Youth Violence Advisory Board, Union County, the New Jersey City of Newark, Mayor's Children's Cabinet, Health Subcommittee, Newark, New Jersey, Newark Community Collaborative Board, The University of Illinois at Urbana-Champaign School of Social Work, Urbana, Illinois. For over ten years, Dr. Lassiter has been a member of the Newark Community Collaborative Board (NCCB) research team that addresses substance misuse and related health disparities among justice involved individual that reside in Newark, New Jersey. As a board member, she helped develop and pilot Community Wise, a 15-week behavioral health intervention based on critical conscious theory. Community Wise aimed to reduce substance use frequency, human immunodeficiency virus (HIV), Hepatitis C virus (HCV) risk behaviors, and reoffending among individual with substance use disorders and incarceration grounded in community based participatory research (CBPR). The project was funded by the Centers for Behavioral Health Sciences and Criminal Justice Research at Rutgers University, Newark, New Jersey. Community Wise focused on redirecting the effects of oppression away from destructive behavior and toward a more outward positive action.