Food and Mediterranean Culture
Friday, May 26 to Saturday, June 10, 2023
Athens, Nafplion, and Kalamata, Greece
This course provides in-depth knowledge and analysis of food production and consumption in the Mediterranean region using a food systems approach. Students will learn about the various components of the Mediterranean Diet pattern, its health, economic, social, and environmental considerations, and trade-offs, as well as how to measure its adherence. Through a combination of in-class lectures and experiential learning, students gain a deep understanding of the historical, cultural, and culinary aspects of food production and consumption in the Mediterranean region.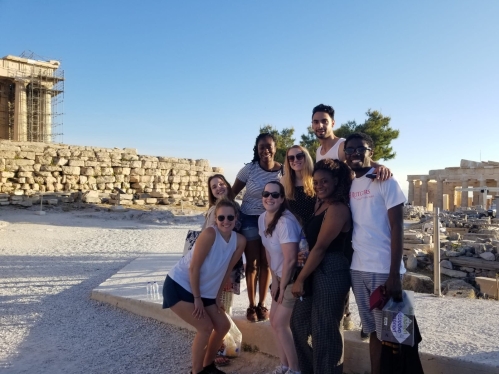 Public Health Aspects of HIV Prevention and Care
Monday, January 1, 2024, to Friday, January 13, 2024
London, England
Students will consider the evolution of the HIV/AIDS epidemics in the United States and the United Kingdom health systems using a public health lens and with consideration to population-based health promotion strategies. The course utilizes an experiential learning approach and a biopsychosocial framework that emphasizes on evidence-supported HIV prevention and care. Students will engage with AIDS service organizations in London and New Jersey, health care facilities, and guest speakers, all with an eye to bring an end to the HIV/AIDS pandemic.
Some work required before traveling to the site in January and some work will be due after returning.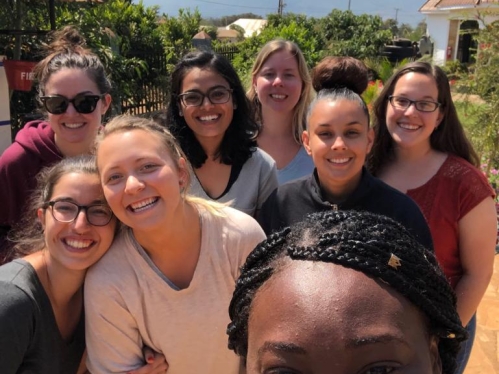 Migration in the European Context: Challenges for Public Health
Dates TBD
Athens and Lesvos, Greece
This course provides a broad spectrum of theoretical knowledge on issues related to migrants' health and the related policies in a European context – having as a background "scene" the 2015 migration crisis in Greece. In addition, it provides an opportunity for students to be on the field and interact with those who provide health care to newly arrived migrants/refugees in the island of Chios, one of the entry points in Greece. Thus, students can build a comprehensive multi-sectorial approach in issues related to migrant/refugee health.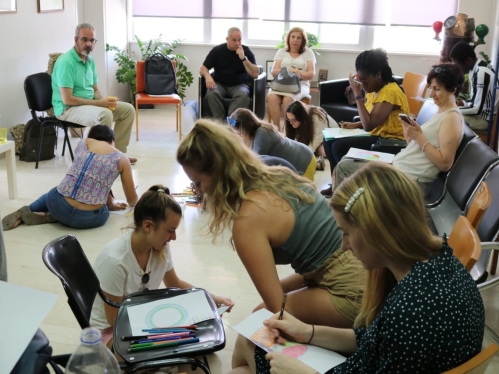 Financial Aid Opportunities
There will be opportunities for financial assistance for Rutgers School of Public Health students. Students will have the opportunity to apply for these opportunities and will be selected based on a combination of need and merit.
Additional scholarship opportunities for all students, through Rutgers Global, can be found here.
Important Dates (Spring Courses)
| | |
| --- | --- |
| September 15th, 2023 | |
| October 1, 2023 | Rutgers Global Application Due |
| October 15, 2023 | Non-Refundable Deposit Due to Rutgers Global ($350) |
| December 2023 | Pre-Departure Information Sessions |
| January, 2024 | Attend Study Abroad Course |