Stephanie Shiau, PhD, MPH (she/her/hers)
Assistant Professor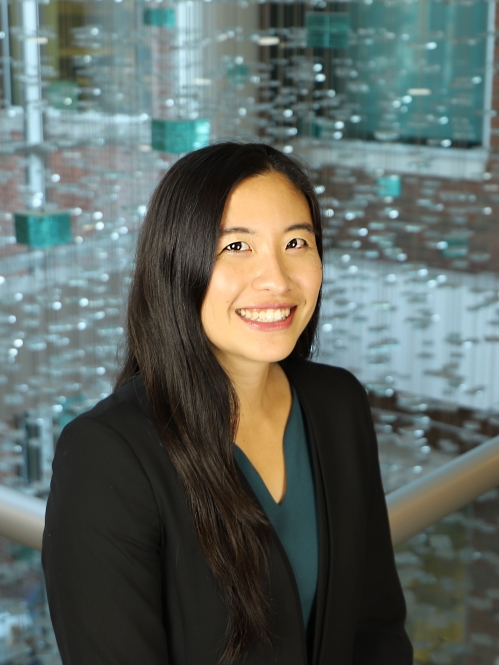 Biography
Stephanie Shiau, Ph.D., M.P.H., serves as an assistant professor in the Department of Biostatistics and Epidemiology at the Rutgers School of Public Health. Dr. Shiau received her doctoral degree and master's in epidemiology from Columbia University. She earned her bachelor's degree in public health studies from Johns Hopkins University. She also holds a Certified in Public Health (CPH) credential.
Research Interests
Dr. Shiau's interdisciplinary research program focuses on the effects of HIV and its treatment over the life course, seeking to identify modifiable factors that influence trajectories of HIV-associated non-AIDS (HANA) conditions in children, adolescents, and adults living with HIV and affected by HIV. Her work integrates epidemiologic tools, imaging assessments, and laboratory biomarkers, including assays to measure epigenetic markers.

Dr. Shiau is currently funded by a Pediatric HIV/AIDS Cohort Study (PHACS) Early Investigator Career Award and Thrasher Research Fund Early Career Award to study the influence of maternal inflammatory mechanisms during pregnancy in women living with HIV on growth outcomes in their HIV-exposed uninfected (HEU) infants. She is also leading a project to study metabolic syndrome and neurocognitive functioning in youth living with perinatally-acquired HIV and HEU youth in PHACS.

Dr. Shiau has established collaborations to study epigenetic mechanisms associated with viral response in South African infants with HIV, as well as to study the relationships between epigenetic age, inflammation, cognitive impairment, and frailty in young and older African American adults with HIV living in New York City.

Ultimately, Dr. Shiau aims to improve the health and quality of life of those living and aging with HIV. By the year 2030, it is estimated that 70% of people living with HIV in the United States will be older than 50 years of age. This trend is also mirrored globally. Preparing for this demographic shift will require a better understanding of the interactions between aging, infection, treatment, and co-morbidities.