Slawa Rokicki, PhD (she/her)
Assistant Professor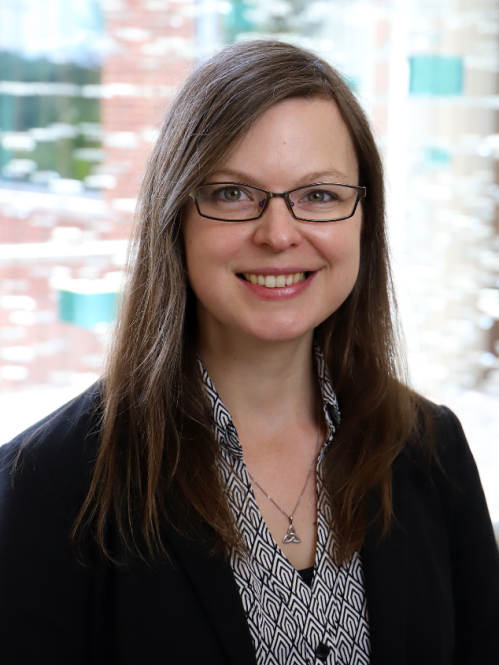 Biography
Slawa Rokicki, Ph.D., M.S., is an assistant professor in the Department of Health Behavior, Society, and Policy at the Rutgers School of Public Health.
Prior to joining Rutgers, Dr. Rokicki completed a post-doctoral fellowship in Health Economics at the Geary Institute for Public Policy at University College Dublin in Ireland.
Dr. Rokicki received her undergraduate degree in mathematics from the University of Maryland, College Park, her master's degree in global health and population from the Harvard T.H. Chan School of Public Health, and her doctoral degree in health policy, evaluative sciences and statistics from Harvard University. She served as a Peace Corps volunteer in Guinea from 2005 to 2007.
Research Interests
Dr. Rokicki's research focuses on improving reproductive, maternal, and child health both locally and globally. She is particularly interested in the ways in which social and structural determinants of health impact maternal health inequities, and evaluating the effectiveness of social and economic policies and programs to address those inequities. In addition to her policy work, since arriving at Rutgers, she has focused much of her research on developing community partnerships to identify and address maternal health inequities in New Jersey, with projects evaluating NJ initiatives such as the doula Medicaid benefit and expansion of community health workers. In 2022, she was awarded the Rutgers School of Public Health Faculty Community Engagement Award.

Her work in sub-Saharan Africa examines drivers of and tests interventions to improve access and quality of maternal and infant care. She is also very interested in adolescent health, and has explored mobile health and empowerment approaches to reducing rates of child marriage and teenage pregnancy.