Georgios Kelesidis, PhD (he/him/his)
Assistant Professor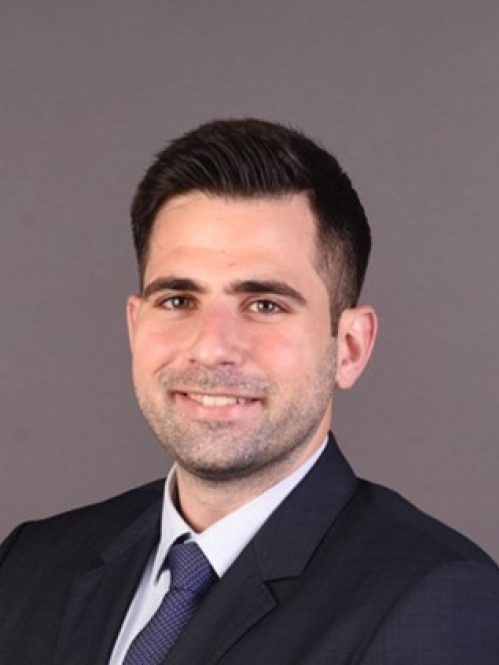 Biography
Georgios Kelesidis, Ph.D. is an assistant professor in the Department of Environmental and Occupational Health and Justice at the Rutgers School of Public Health. He received his Diploma in Chemical Engineering from University of Patras (Greece), a M.Sc. and a Ph.D. in Mechanical and Process Engineering from ETH Zurich (Switzerland). Before joining Rutgers University, he was a lecturer and research associate at the Particle Technology Laboratory of ETH Zurich (Switzerland).
Research Interests
Dr. Kelesidis' research focuses on the climate and public health impact of environmental pollutants, such as carbonaceous nanoparticles. To this end, he has developed advanced computational algorithms during his M.Sc. and Ph.D. studies that simulate in detail the morphology, optical properties and climate forcing of organic and black carbon (soot) nanoparticles. His models were able to explain several observations made over the past 20 years in various laboratories across the world. In collaboration with Siemens AG, these models have been used for the design of robust laser diagnostics (e.g. smoke detectors) for fast detection and prevention of fires. His recent research involves the design of novel platforms for the controlled, high-throughput aerosol synthesis of carbonaceous nanoparticles that emulate real world emissions. This enables the detailed physicochemical and toxicological characterization of such pollutants and facilitates the accurate estimation and mitigation of their contribution to global warming. The aerosol-based platforms developed here are also used for the design of functional nanomaterials with superior performance in energy, sensor and biomedical applications.
The 2015 M.Sc. thesis of Dr. Kelesidis at ETH Zurich earned the IBM research prize (2017) for computer modelling and simulations in chemistry, biology and material science. His 2019 Ph.D. thesis on the morphology and optical properties of flame-made nanoparticles received the 2020 Ph.D. Award from GAeF (German Association for Aerosol Research) and the ETH medal for Outstanding Doctoral Thesis (top 8 %). He received also the 1st Graduate Student Award on Carbon Nanomaterials at the 2019 AIChE Annual Meeting (Orlando, FL, USA), as well as Best Poster Awards at the European Aerosol Conference in 2016 (Tours, France) and 2020 (Aachen, Germany), the 2019 ETH Conference on Combustion Generated Nanoparticles (Zürich, Switzerland) and the 2019 Fall Meeting of the Material Research Society. The societal impact of his Ph.D. research was also highlighted by the Forbes Magazine by including him in the 2020 Forbes 30 under 30 Europe list for Science & Healthcare. He has co-authored 22 peer-reviewed articles so far, being the first author in 16 of them.