Leslie M. Kantor, PhD, MPH (she/her/hers)
Chair and Professor, Dept. of Urban-Global Public Health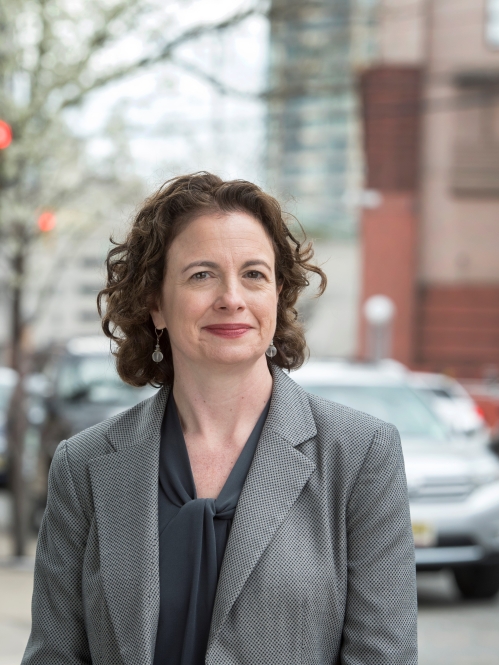 Biography
Leslie M. Kantor, Ph.D., M.P.H., serves as the inaugural chair of the Department of Urban-Global Public Health at the Rutgers School of Public Health. Her current projects include efforts to reduce severe maternal morbidity and mortality in New Jersey, create health literate messaging related to COVID 19 and MPX (Monkeypox), and increase health equity. Dr. Kantor was formerly the Vice President of Education at Planned Parenthood Federation of America and a member of the faculty at the Mailman School of Public Health at Columbia University. Dr. Kantor is the current Board chair of ETR Associates, a member of the Robert Wood Johnson Foundation's Jegna Council advising their New Jersey team on health equity, a member of the Believe in a Healthy Newark steering committee, and a Trustee of the Orange Orphan Society (OOS). She previously served on the boards of several national organizations including the Mexican American Legal Defense and Education Fund (MALDEF), Power to Decide and Answer.
Dr. Kantor is the 2020 recipient of the Allan Rosenfield Alumni Award for Excellence from the Mailman School of Public Health, the 2019 recipient of the Lloyd M. Felmly award from the New Jersey Public Health Association for advancing public health through media, the 2018 recipient of the Carl S. Shultz Lifetime Achievement Award from the Sexual and Reproductive Health section of APHA, a 2018 recipient of the Millicent Carey McIntosh Award for Feminism from Barnard and the recipient of APHA's Jay S. Drotman award for challenging public health practice in a creative and positive manner.
Research Interests
Since joining the Rutgers School of Public Health in 2018, Dr. Kantor has concentrated her research on New Jersey's maternal health disparities with a focus on improving health equity for Black women. She is the principal investigator on a project utilizing community based participatory research (CBPR) to investigate Black women's experiences throughout pregnancy/childbirth/postpartum in Newark, NJ and was a principal architect of Newark's Safer Childbirth Cities initiative. Dr. Kantor is the evaluator for the Burke Foundation's expansion of Centering Pregnancy and Centering Parenting in New Jersey which will add 50 new sites to the State in the next five years. Dr. Kantor's research on sex education has recently included analyzing national data in collaboration with her colleague, Dr. Laura Lindberg.
Dr. Kantor has also undertaken a number of research and evaluation projects at the request of state, local, hospital and community partners. For example, she analyzed data for the top ten causes of mortality for Atlantic City compared to other urban and suburban areas and then replicated the methodology with a focus on Newark. She served as the principal investigator for an evaluation of University Hospital's Familiar Faces program for frequent emergency department patients and assisted University Hospital in crafting the methodology for their most recent community health needs assessment.
Dr. Kantor's work has been influential to both interventions and public policy, particularly in the areas of teen pregnancy prevention, inclusive sex education, adolescent sexual health, and LGBT health.