NJSS
Employee Tips and Limitations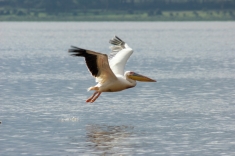 Tips
All prospective workers under the age of 18 must have an employment certificate or working papers for each and every establishment they are working at.
You can get these at your school or www.nj.gov/labor
Know what you legally may and may not do.
Know when you legally may and may not work.
Be aware of your surroundings.
Politely say "no" when asked to do something not allowed or something you do not feel you can safely do.
No worker under the age of 18 may:
Clean or operate mixing machines, compactors (like trash compactors), or slicing machines.
Drive a motor vehicle on public streets as part of job (except at age 17, in limited circumstances).
Drive a forklift or heavy machinery.
Use power equipment.
Work in construction (wrecking, demolition, excavation, or roofing).
Work in logging or saw mill.
Handle, serve, or sell alcohol.
Work anywhere with toxic materials or radiation exposure.
If you are 14 or 15 you may not:
Do any baking or cooking activities.
Operate power driven machinery.
Work in an establishment covered by a liquor license.
Work in dry cleaning or commercial laundry.
Do building, construction or manufacturing work.
Load or unload trucks, railroad cars, or conveyors.
Work on a ladder or scaffold.
Please note age 14 is the minimum for most employment opportunities, except informal jobs like babysitting or yard work.